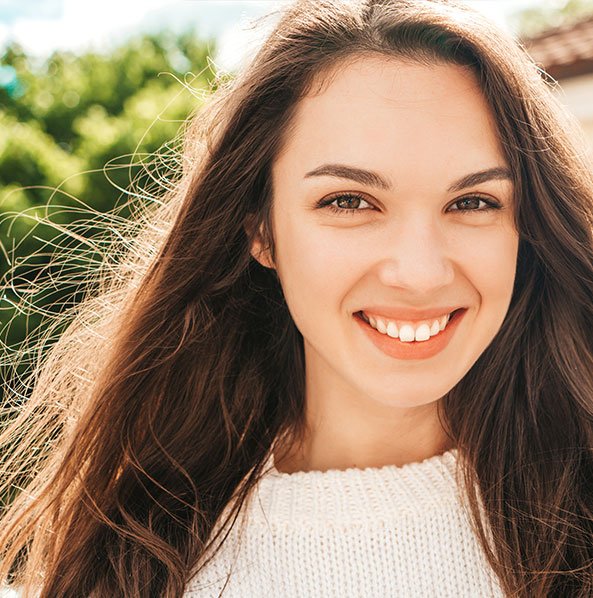 As they rightly say, prevention is better than cure.
In simple words, it's easier to stop something happening in the first place than to repair the damage after it has happened. This applies in every aspect of our lives, including oral hygiene.
Or Call: +91 9864 123 123
As they rightly say, prevention is better than cure.
As we all know our oral cavity comprises gums, teeth and tongue. In order to prevent any diseases in the oral cavity, taking care of these is a must. There are certain ways in which we can do the same.
Brush regularly, twice a day (minimum) for 2 minutes a time. A 30-second scrub twice a day won't remove plaque or prevent tartar. Use a brush with medium/soft bristles that is small enough to fit into your mouth. Be sure to include the hard-to-reach surfaces behind your teeth and on your rear molars. Change your brush every 2-3 months or earlier if required
Studies have found that electronic, or powered, toothbrushes may get rid of plaque better than manual models.
 Choose tartar-control toothpaste with fluoride. Fluoride will help repair enamel damage. Some products have a substance called triclosan that fights the bacteria in plaque
Floss, floss, floss. No matter how good you are with a toothbrush, dental floss is the only way to remove plaque between your teeth and keep tartar out of these hard-to-reach areas. Floss twice daily (if not, at least once a day)
 Clean your tongue twice daily during brushing.
Certain fluoridated mouthwashes are safe to use once daily. They also help killing plaque causing bacteria. Other mouthwashes of prescribed must be used as per advised by your doctor.
Watch your diet. The bacteria in your mouth thrive on sugary and starchy foods. When they're exposed to those foods, they release harmful acids. Try to eat a healthy diet and limit the amount of sugary foods you eat. That goes for snacks, too. Every time you eat, you also feed the bacteria in your mouth. You don't have to give up sweets or between-meals munches. Just be mindful about how often you indulge. Eat all the sugar during main meals like breakfast lunch and dinner and not in between meals. Brush and drink plenty of water after meals.
Avoid tobacco. Don't smoke. Studies show that people who smoke cigarettes or use other tobacco products are more likely to have tartar.
To prevent diseases of the gums, we first need to understand what the diseases are. Even if you take great care of your teeth at home, you still have bacteria in your mouth. They mix with proteins and food byproducts to form a sticky film called dental plaque. This gunk coats your teeth, gets under your gum line, and sticks to fillings or other dental work. Plaque carries bacteria that can damage tooth enamel and lead to cavities. But if you remove plaque regularly, you can prevent permanent tooth decay and gum disease. Bigger problems arise, however, if plaque stays on your teeth and hardens into tartar.
Tartar, also called calculus, forms below and above the gum line. It is rough and porous and can lead to receding gums and gum disease causing them to swell, pain and sometimes bleed (bleeding gums). It must be removed biannually with special tools in the dentist's office. This removal of plaque and tartar is called scaling/ cleaning and polishing.
The mildest form of gum disease is called Gingivitis. It can usually be stopped and reversed if you brush, floss, use an antiseptic mouthwash, and get regular cleanings from your dentist. If not, it can get worse, to the point where pockets form between the gums and teeth and get infected by bacteria. That's called periodontitis. Your immune system sends chemicals to fight back and they mix with bacteria and the stuff it puts out. The resulting stew can damage the bones and tissues that hold your teeth in place. Also, some studies link the bacteria in gum disease to heart disease and other health problems.
Once tartar has formed, only a dental professional will be able to remove it from your teeth. So, visit your dentist every 6 months to remove any plaque and tartar that might have formed and to prevent further problems.
When we see our patients for a cleaning biannually, along with the cleaning we also do a general check up of the oral cavity which helps in preventing anything major, like formation of pockets, caries in their initial stage, etc. This helps in preventing major damage to the teeth and gums and their treatments. We also make sure that the cleaning and oral prophylaxis you recieve is one of your most comfortable processes.
Until now, dental professionals have had only two choices to treat "early" caries: use fluoride and other treatments to remineralize enamel in the very early stages – or "wait and see" until it's time to "drill and fill." We at Dr. Mistry's Clinic, try to do minimal invasive techniques. If an early incipient caries is detected, generally during regular biannual visits, we would prefer to do an icon. Icon represents a revolutionary new approach to treat incipient caries: a caries infiltrant. This breakthrough micro-invasive technology fills and reinforces demineralized enamel without drilling or anesthesia, up to the first third of dentin (D1).
Treating early caries with Icon by DMG is the first treatment to bridge the gap between fluoride and filling.
MI Paste is a water-based, sugar-free cream that comes in a tube like toothpaste. When applied directly to your teeth, it can help condition, protect and rebuild your teeth's surface. MI Paste uses calcium and phosphate to replenish these minerals in your teeth and strengthen them.
Mode of action:
Tooth enamel is the outer covering of your teeth. It's stronger than bone and made from calcium and phosphate. Your spit, or saliva, is also loaded with calcium and phosphate and bathes the teeth to keep them strong. When your saliva has fluoride in it from sources like toothpaste or water, your teeth are able to take it in. Once in your enamel, fluoride teams up with calcium and phosphate there to create the most powerful defense system your teeth can have to prevent cavities from forming: fluoroapatite. It's much stronger, more resistant to decay and fights to protect your teeth.
If the demineralization process in the tooth predominates, the carious lesion (cavity) progresses. Remineralization (deposition of tooth mineral) can repair or arrest the caries lesion if caught in a timely manner. This can prevent cavity formation and the need to restore the tooth with a restoration.
1.In office fluoride application to seal deep pits and fissures of newly erupted molars and premolars. Certain permanent teeth on the age of 7 to 12 require to be sealed in the dental office. This prevents food lodgement in the crevices and hence prevents decay. It is a completely harmless procedure, done very gently by our expert team.
2. Home fluoride measures like fluoride pastes (eg mi paste) and fluoride mouthwashes.
Method of application of fluoride pastes:
Apply using a clean finger or custom tray.
Leave undisturbed for a minimum of three minutes.
Spread around the mouth and teeth with the tongue or clean finger and hold for one to two minutes.
Expectorate, do not rinse and avoid food or drink for 30 minutes.
Nightly application is the standard recommendation.
Our Smile Design Showcase
The Mistry Smile Community
If you're petrified of the dentist - put your fears to rest! Dr. Saiesha Mistry will put you at ease with the most welcoming and wonderful team. With...
Read More
Gift yourself a Virtual Consult with
Our Experts​
You might be interested in